Today I want to share with you my nature inspired jewelry.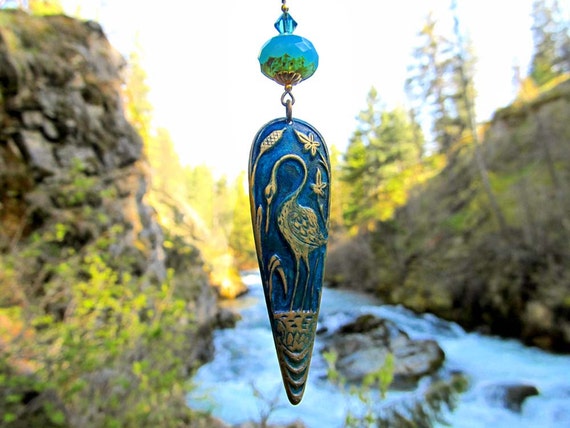 Heron necklace
I gave this beautiful brass pendant a blue patina finish and topped it with an opal turquoise glass bead. Last week I took it down to the Clark Fork River and shot pictures of it. Love the rushing water behind it!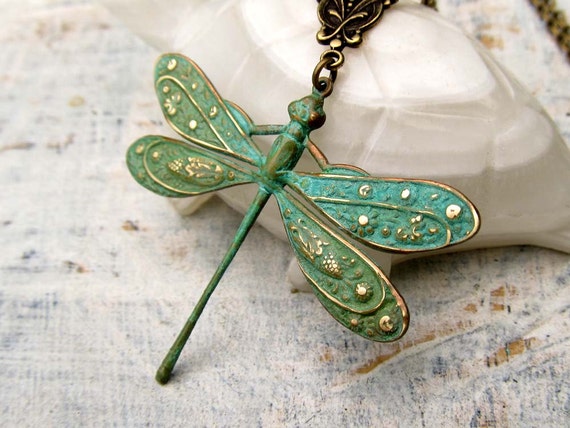 dragonfly necklace
My best seller is this beautiful Verdigris Patina dragonfly. If you look closely you can see an ear of corn on the bottom wings. I love this charm so much because it reminds me of the Zuni Indian story of the Corn maiden and dragonfly. A short version is that the people were in the middle of a food fight and this really upset the corn maiden. A little boy made a dragonfly out of corn stalk and it really pleased the corn maiden. She forgave the people for their waste and to this day the dragonfly can be found fluttering about the corn.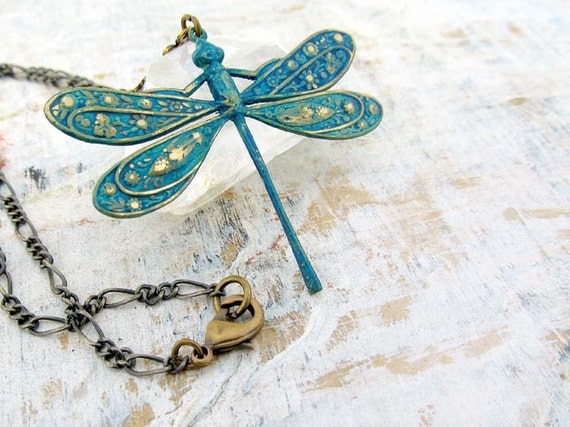 blue dragonfly necklace
If you are in Helena, Montana my nature jewelry can be found at Frayed Sew. Also, the Arboretum in Flagstaff, Arizona carries my dragonfly jewelry. Of course, I would love you to visit my online shop too at
Gypsy Moon Designs