I love hoop earrings! Part of it is they make me think of my sweet Mom. If you ask her what type of earring she likes it is always big hoop earrings. So, today I thought I would share a variety of my designs on my blog here.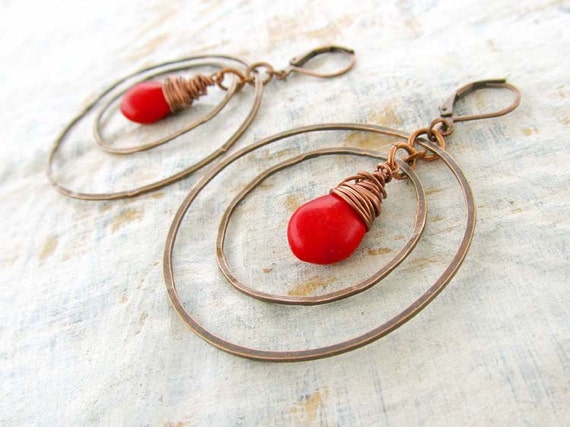 Bohemian hoop earrings
This design I created about six months ago, same with the one below. On the Bohemian hoop earrings with the mint glass, I gave the inner hoop a Verdigris Patina finish to. I love the combo of copper and patina. The mint glass has a cool glow to it is the sunshine!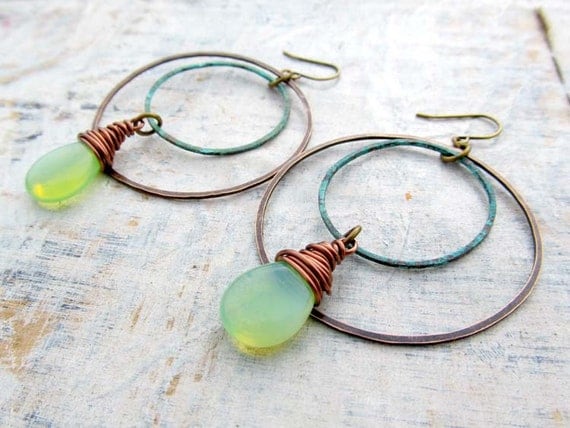 double hoop earrings
Living in majestic Montana inspired the next two pair of hoop earrings. I dangled feather charms with a Verdigris and dark patina from the center of a hammered brass hoop...really like the rustic look mixed with the shiny brass. The deer are every where here in Montana...I love them so much, even though it makes gardening a challenge.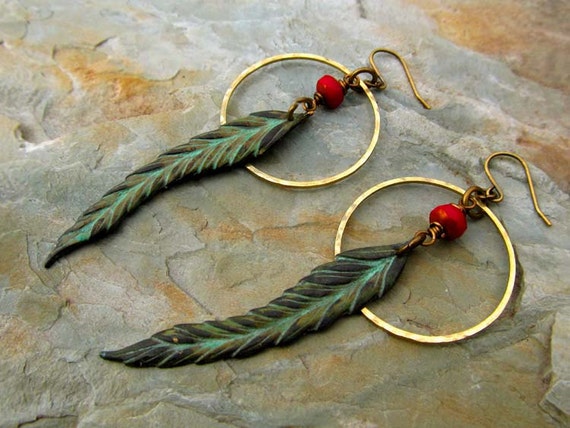 bohemian feather earrings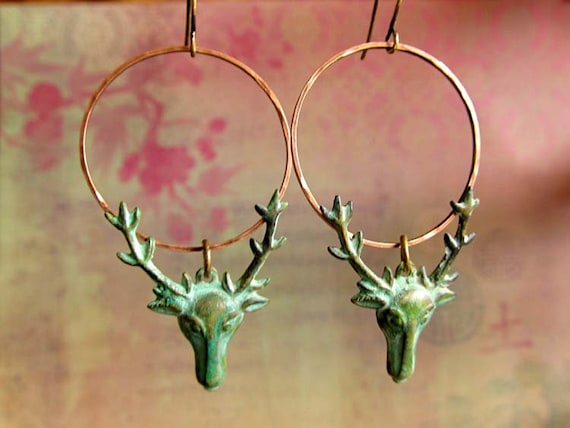 deer earrings
For a couple of years now I have been designing these smaller hoop earrings. I love dragonflies and the Coptic cross reminds me of the 4 directions Native American symbol.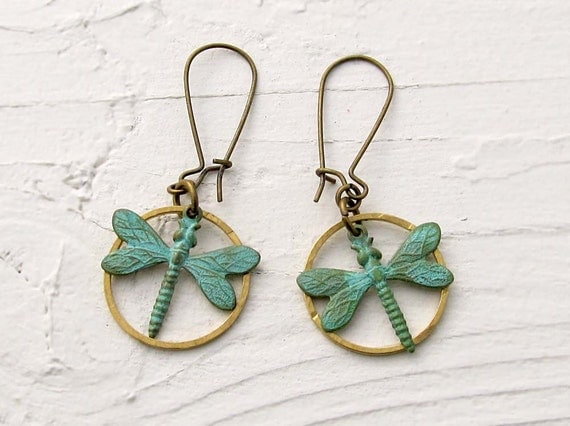 dragonfly earrings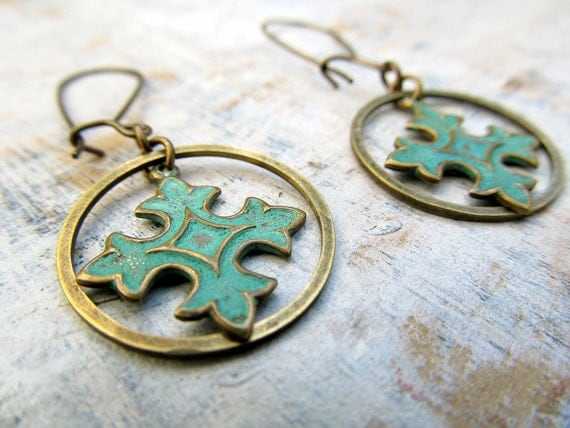 Coptic cross earrings
What I love about these hoop earrings are how light they are. I really love creating earrings that are big yet easy to wear. If you have enjoyed my designs, feel free to drop by my shop
Gypsy Moon Designs
. When you get there enjoy 10% off with coupon code BLOG10. Thanks!